Malaysia 1 Barcelona 3 - your take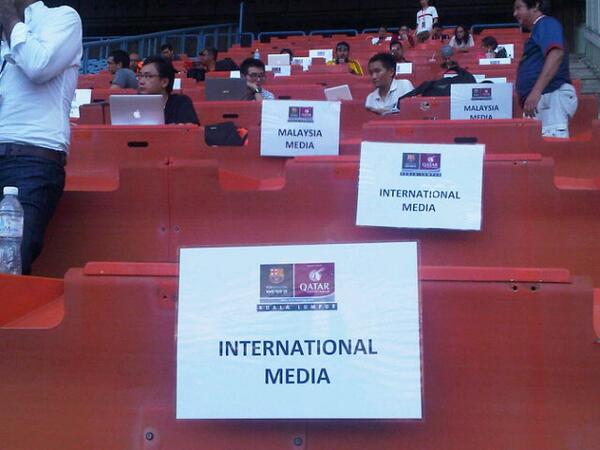 Barcelona, without its famous Lionel Messi, defeated Malaysia 3-1 in an exhibition match at the Shah Alam Stadium yesterday.
Some paid RM688 to watch the Spanish team play as Messi, who is reportedly "nursing an injury" sat by the sidelines.
Several interesting incidents happened throughout the run-up to the match and on match day.
Share your 'valuable' experience - may it be the "polite" conversation you had with the security folks, if getting to Shah Alam, instead of Bukit Jalil after being told at the 11th hour, was an "enjoyable" experience, if any Barcelona players waved at you or if you paid top Ringgit but "preferred" to stand throughout the match - all for the love of Barcelona FC.
Would LOVE to hear from the Barcelona fans out there.
HD says:
Barcelona is a fun city.