Narathiwat bombshell; Kim Swee expects stiff competition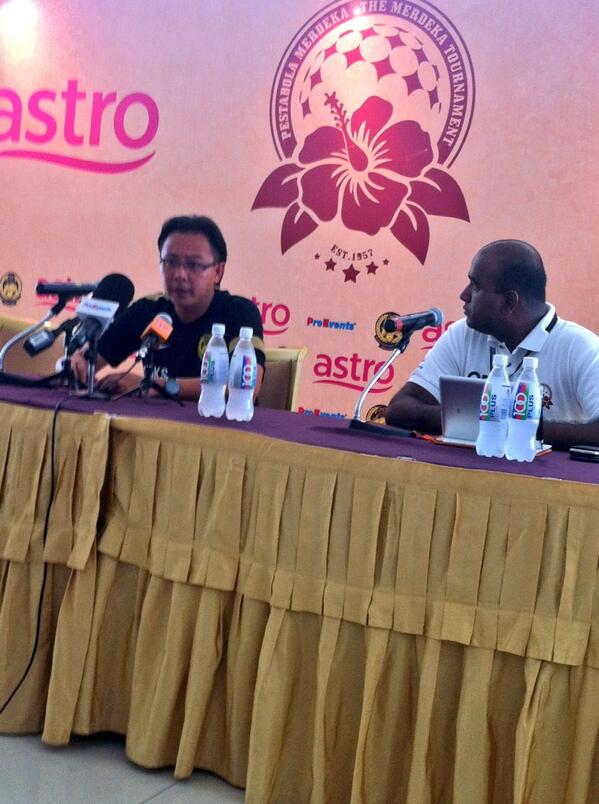 The list of players of the Thailand team competing in the Merdeka Cup revealed 16 players are from Narathiwat FC.
Kelantan were supposed to play Narathiwat but were told the Thai team will be playing in a "perlawanan empat penjuru" in Kuantan. Instead, Kelantan will play Yala FC on Sept 10.
The coach accompanying the Thai team - with players ranging from the ages of 20 to 31 - is the assistant coach of the nation's Under-23 team.
But Thailand FA insists the Thai team in Kuantan is representing the nation, as published in
Mailsport
today.
For the record, Singapore, Myanmar and hosts Malaysia will be fielding their Under-23 squads.
Meanwhile, Harimau Muda A coach Ong Kim Swee is expecting a stiff competition as his lads take on the Singapore Under-23 team in the curtain raiser tomorrow (kick off 5.30pm Darulaman Stadium).
"People may say we have been training together overseas but you must understand a large number of the Singaporean players have been playing together (LionsXII) in the Super League.
"Also, Myanmar finished their domestic league early this season to give their Under-23 squad plenty of time to prepare for the Sea Games (in Myanmar later this year). They are able to give us a good fight, not only in the Merdeka Cup but also at the Sea Games."
Kim Swee added winning the Merdeka Cup would mean nothing if they lost at the Sea Games.
"Winning is important but let's be realistic. Our objective is to retain the Sea Games gold medal so from now till then, we need to gear up for that. What is the use of winning here (Merdeka Cup) if we didn't win the Sea Games?"
"I hope the fans will understand. But this doesn't mean I am coming up with excuses. I'm just being realistic but we will go out to give a good performance."
Pic from Pestabola Merdeka Twitter account. For updates on the tournament, follow @PBMerdeka
HD says:
All the best to the competing teams!