'Unhappy' Rashid quits BAM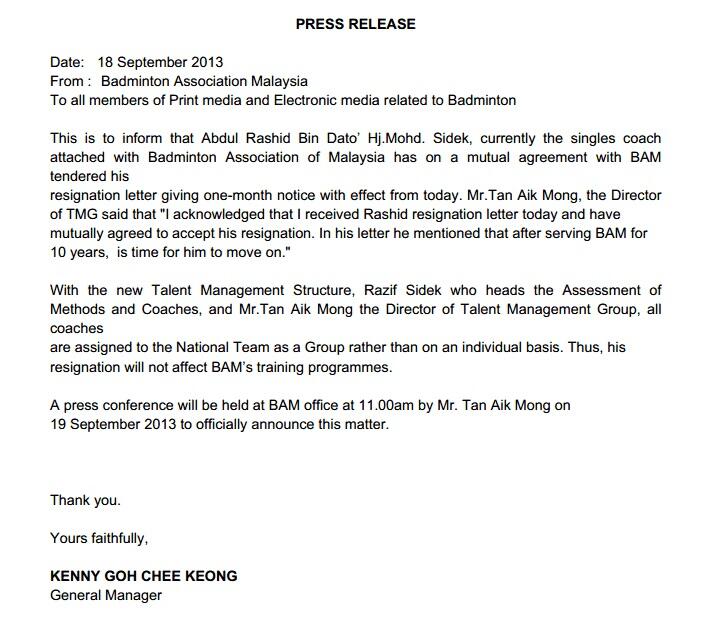 Rashid Sidek has decided to walk out of the BA of Malaysia.
While some may see it as a surprise, those within the fraternity could smell trouble brewing the minute several changes were made - from the new line-up to the coaching structure.
The national singles coach, who has spent 10 years with the national body, was apparently "unhappy with several decisions" prompting him to tender his resignation letter earlier today.
BAM's Talent Management Group director Tan Aik Mong confirmed Rashid's resignation as per his statement in the press release by BAM above.
Rashid, who won the 1996 Atlanta Olympics bronze medal, is the second Sidek in recent years to leave the stable as brother Misbun left in a rather sour note two years ago.
Ironically, another Sidek brother - Razif - has joined BAM recently, despite being very critical of the national body in the past.
A press conference will be held on Friday morning (11.30am). Apparently newly elected BAM president Tengku
Mahaleel Tengku Ariff have decided to meet members of the Press over the matter.
All the best to Rashid and BAM.
HD says: Thank you for your services Rashid.